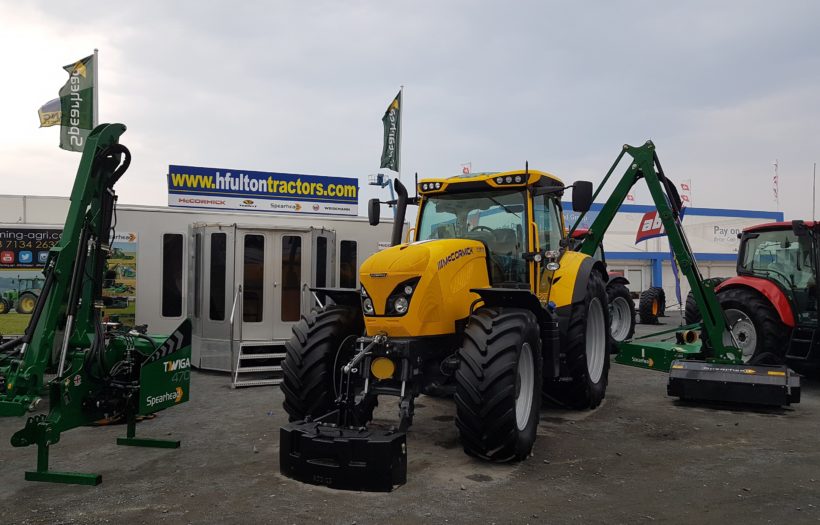 Spearhead's Irish distribution partner, H. Fulton Tractors represented Spearhead's new Irish dealer network at the recent Balmoral show, Northern Ireland's premier annual agricultural event.
Spearhead Director of Sales and Marketing – Antony Prince, was present during the three day showcase and commented, "we were very pleased to have had the opportunity to display a range of vegetation maintenance machines at Balmoral. It is not an event we have attended previously but interest throughout the duration of the show suggests it is a date that we might have neglected".
The event hosted at Lisburn's Balmoral Park basked in glorious sunshine and drew crowds from all over Ireland.
Howard Fulton suggested that the event had proven positive and commented "We had not exhibited at the event before so I was unsure of what to expect, however I am very impressed by the level of enquiries seen over the three days, we certainly have a lot to follow up on!"
Spearhead machines on display during the event included:
TWIGA 655T
TWIGA 470
Agricut 180
Multicut 300
Multicut 460
R245
For further information on Spearhead products in Ireland contact Spearhead Ireland on +44 (0)28 7774 1704 or visit Spearhead Ireland.