Overview
The Compact R Series is a lightweight flail mower with a low power requirement ideal for smallholders, local authorities and customers with compact tractors.
The machine features heavy duty whale tail flails for a strong cut, hi suction and fine finish, coping with standard grasses or light scrub conditions of up to 30 millimetre diameter. The rotor is also of the standard Spearhead double-spiral construction to increase efficiency and output whilst consuming much less power than conventional designs.
Featuring a choice of 1.3 or 1.5 metre working widths, the compact R series provides excellent value coupled with high output and exemplary performance. Belt drive to the rotor provides superior torque with protection offered on the input PTO in the form of an over-run clutch.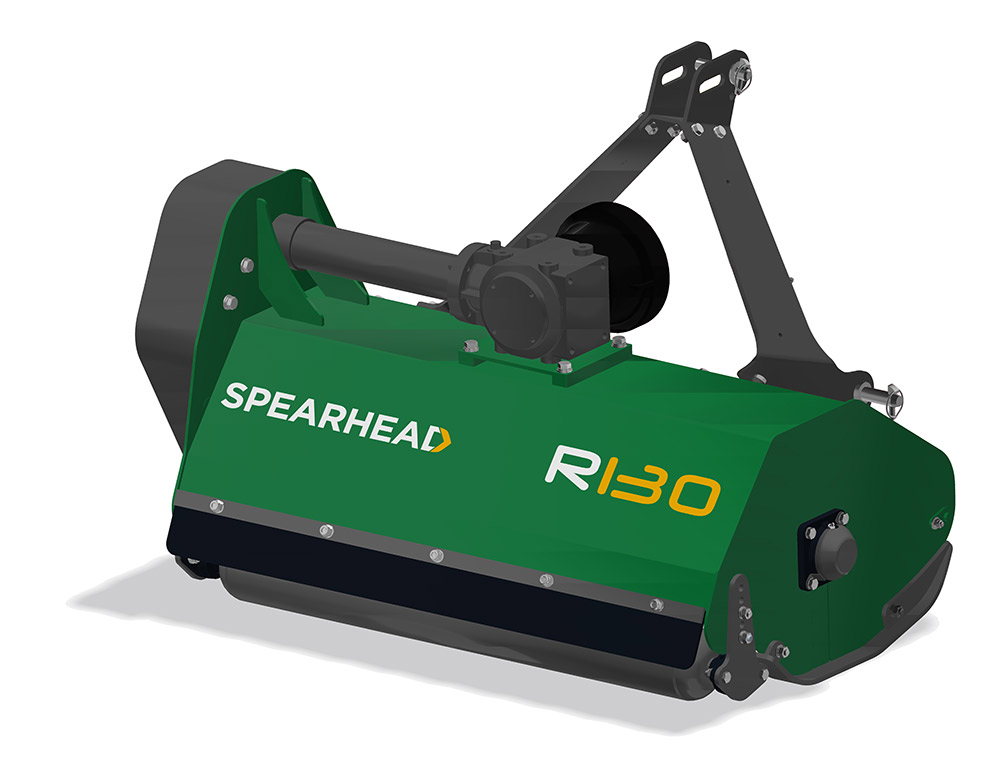 1.3 and 1.5 metre cutting widths
35hp minimum tractor requirement
Three point linkage mounting
Compact design
Manual offset
Over-run PTO protection
Whale tail flails
Rear roller height adjustment
Replaceable full length skid kit
30 millimetre maximum cutting diameter
Cutting width:
1.3m (4′ 3″)
Overall width:
1.47m (4′ 10″)
Transport width:
1.47m (4′ 10″)
Cutting range:
16 – 56mm (1/2in – 2 1/4in)
Tractor power required**:
35hp
*Dependent on machine specification
**Dependent on conditions
Cutting width:
1.5m (4′ 11″)
Overall width:
1.63m (5′ 4″)
Transport width:
1.63m (5′ 4″)
Cutting range:
16 – 56mm (1/2in – 2 1/4in)
Tractor power required**:
40hp
*Dependent on machine specification
**Dependent on conditions