Silverstone Experience for the Stubble Master Sales Winners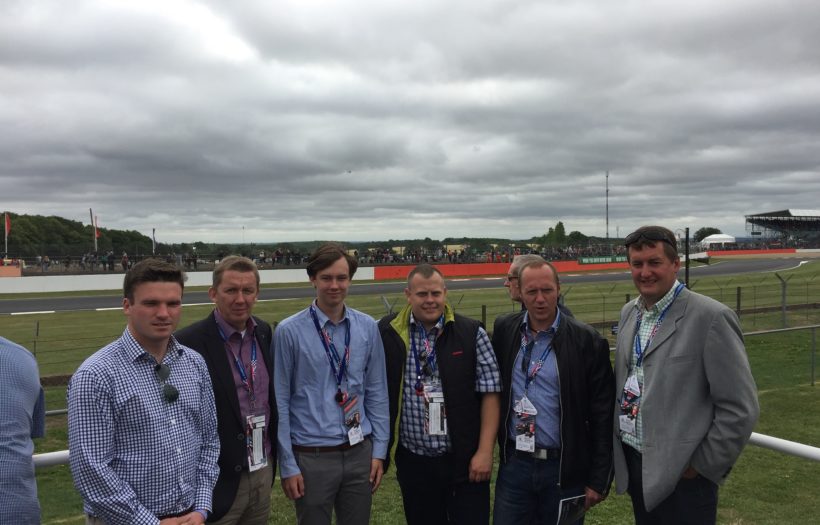 The winners of Spearhead's Stubble Master sales incentive were rewarded with a trackside view at Silverstone on 16th July where they attended the British F1 Grand Prix.
Following a 6 month global competition to pit sales person against sales person to find out who's the best in Stubble Master sales, Spearhead announced the final results at the beginning of June.
The joint winners, Rasmus Greve and Frank Selsemeier, represented dealers from Denmark and Germany, both of whom excelled in selling the Spearhead Stubble Master products and achieving 6 machine sales each.
Both Rasmus and Frank along with their guests, and accompanied by Kim Brodersen from  Spearhead's Northern Europe distributor GreenTec , reported an unforgettable experience.
Director of Sales and Marketing, Antony Prince remarked " We had a great competition which really focussed the dealers on the Stubble Master product, and in the end had two clear winners.  It's been a pleasure to spend the day with both Frank and Rasmus at this truly fantastic event – a really great experience for us all to enjoy and celebrate".
Click here for more information on the Stubble Master products.