Overview

Our Twiga Classic series offers long term output, robustness and durability – perfect for farmers, contractors and local authorities.
With sideways reach options of 5.0, 5.1, 5.5, 6.0 and 6.5 metres and standard rear mounting, the Twiga Classic is our best value-for-money machine on the market today. The machine is powered by a 66hp hydraulic system and comes with parallel arm as standard to maintain the same cutting head angle as it moves in and out.
The Pilot Hydraulic Proportional Control System gives fingertip action of the arm and head movements to deliver precise control and exemplary operator comfort throughout the working day. Together with the possibility to be fitted with a multitude of attachments and available with a quick attach coupling system for ease of exchange, the Twiga Classic will keep on delivering value in abundance.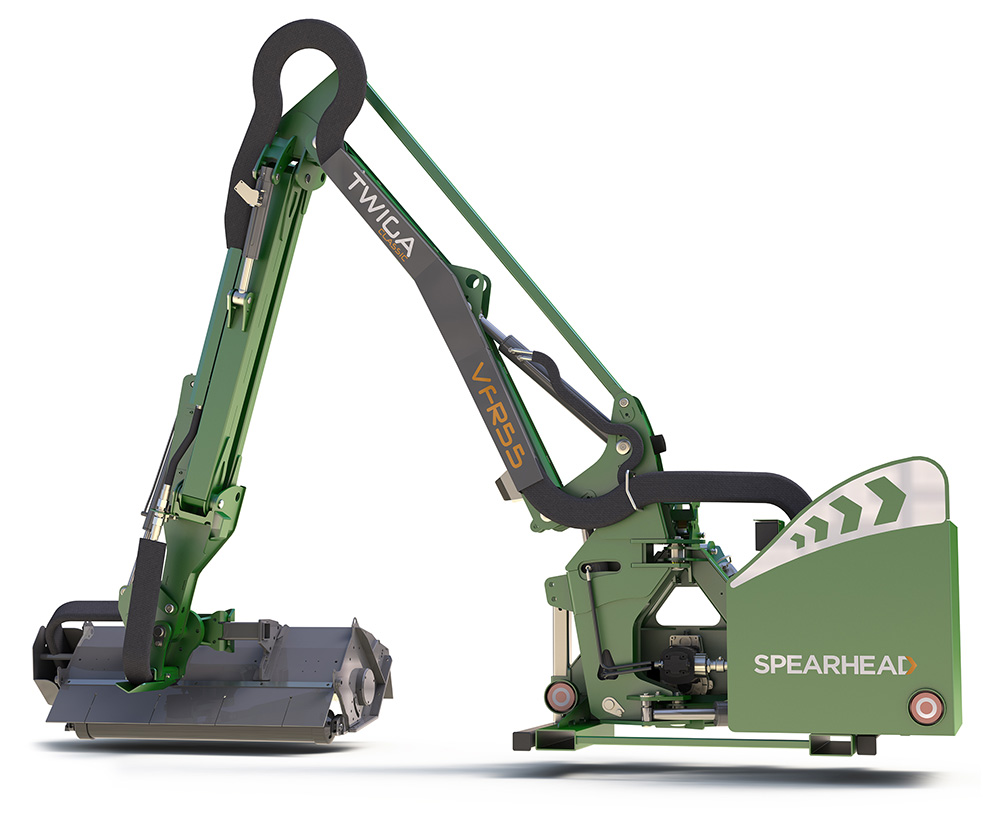 Right or left hand build option
Head float kit
Arm float kit
Forward reach kit (S55/S60)
Oil cooler kit
Debris blower kit
Narrow lane bracket
MP1 flailhead (1.2m/1.5m)
MP2 flilhead (1.2m)
PB flailhead (1.2m/1.6m)
HL/HX cutterbar
LRS quadsaw
RC rotary head
GT (heavy duty) rotary head