Overview

With Spearhead's renowned quality and robustness and many of the best features found in Professional Twiga models, the Twiga Classic hedge cutter range offers the best combination of specification and value for money on the market.
Perfect for farmers, contractors and local authorities, the Twiga Classic range is available in reaches between 5.0m and 6.5m, with various operating characteristics depending on model. All machines are rear mounted and feature parallel arm geometry as standard to create a machine which can be made to suit every working eventuality.
Precise control and all-day operator comfort is given through Spearhead's Pilot Hydraulic Proportional Control System as standard. In combination with a 65hp hydraulic system, and the ability of fitting a diverse range of attachment options, the Twiga Classic is the tool for any job..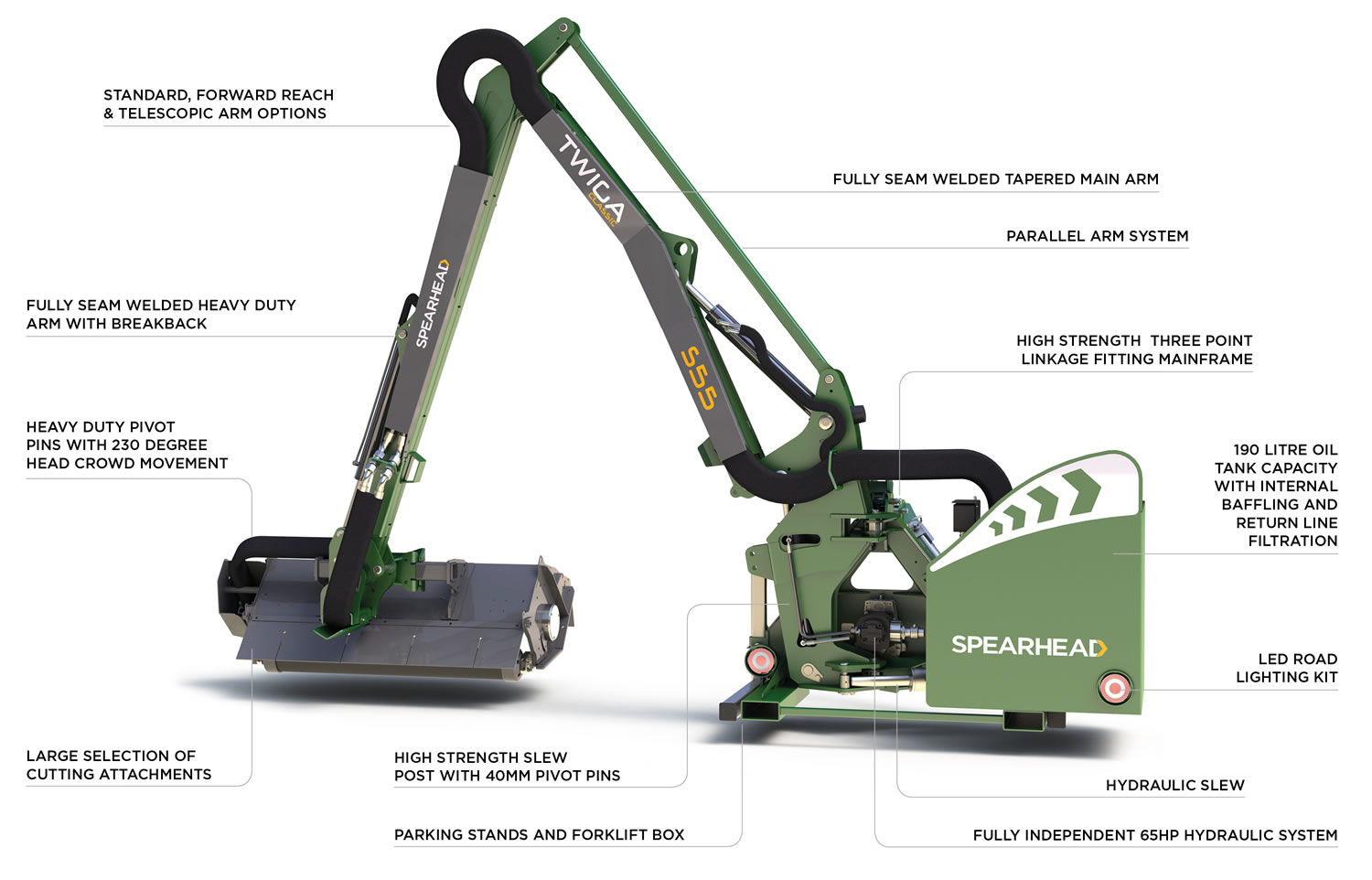 Right or left hand build option
Head float kit
Arm float kit
Forward reach kit (S55/S60)
Oil cooler kit
Debris blower kit
Narrow lane bracket
MP1 flailhead (1.2m/1.5m)
MP2 flilhead (1.2m)
PB flailhead (1.2m/1.6m)
HL/HX cutterbar
LRS quadsaw
RC rotary head
GT (heavy duty) rotary head