Overview
Spearhead's Twiga Compact series reach mower incorporates the same robust technology as larger models in the Spearhead range to bring enhanced levels of durability and reliability in a compact package.
Suitable for local amenity and grounds maintenance, the Twiga Compact series is available in a large range of different reaches and configurations to fit the operator and tractor requirements.
Ease of use is brought through Spearhead's Minipilot electric proportional controls and potent 30hp fully independent hydraulic system supplied standard to complement the large array of working attachments in which the machine can be fitted with. Simple cable controls can be fitted as an alternative.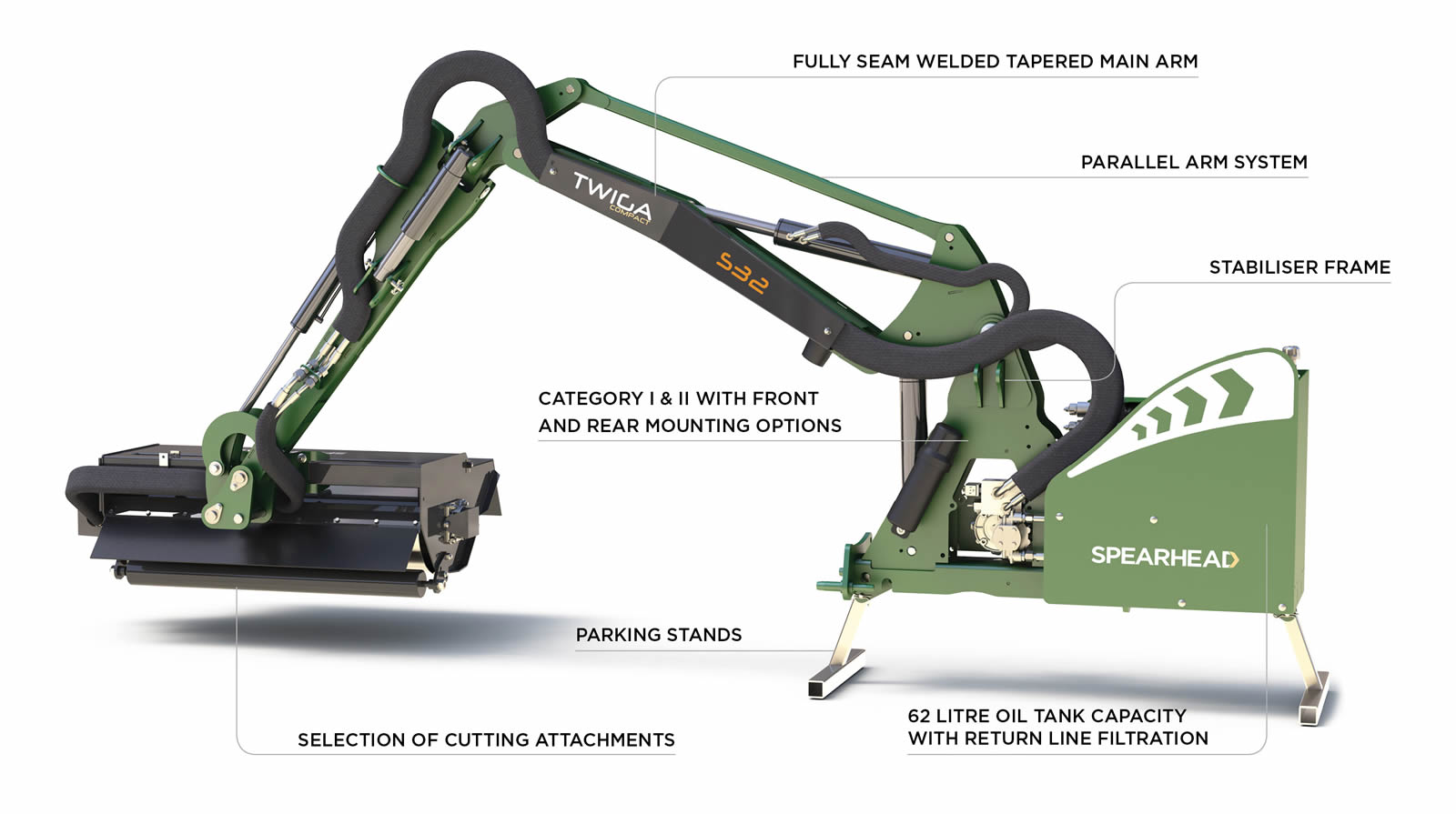 Oil cooler
Head float
Arm float kit
Mechanical quick attach kit
Hydraulic quick attach kit
Front & rear mount light kit
Biodegradeable oil
Hose Kit (Combi only)
Counterweight (Combi and Basic only)
Bracket/Adaptor Kit Mounted
0.9m / 1.2m Compact Flailhead
SP15 Trisaw
SP15 / SP18 / SP21 Cutterbar
Rotary finishing head