Overview

Seeing is believing when you discover the Twiga Orbital series at work. The innovative design helps cut costs and time spectacularly with the flexibility to cut on both sides of the machine. Innovative 180 degree slew enables the operator to mow either side of the tractor cab, with switching possible even whilst on the move. There are no pins to remove or no unhitching, thus reducing the time lost when travelling between passes.
Power is delivered standard by an 80hp fully independent piston hydraulic system which allows exceptional performance in intensive grass mowing applications. Available with standard sideways reach options of 6.0 and 6.8 metres, the Twiga Orbital series is further complimented by 7.2 and 8.3 metre telescopic versions.
Precision Proportional controls are fitted as standard delivering the best in reliability and comfort throughout the working day. Parallel arm action is fitted as standard and makes the Twiga Orbital series simple to use as the arm geometry maintains the same cutting head angle as it moves in and out.
Safety protection is offered in the form of a hydraulic break out ram which when activated lifts the cutting head clear of obstructions and automatically returns it once the obstruction has been cleared. The Twiga Orbital series is the choice of the grass mowing professional designed to handle the toughest of jobs at the verge or on the embankment.

6.0, 6.8, 7.2 and 8.3 metre reach options
120hp minimum tractor requirement
Three point linkage or axle bracket mounting
Parallel arm geometry
Fully independent 80hp hydraulic system
230 litre oil capacity
Hydraulic safety breakout
Rear lighting kit
Ability to cut either side of the machine
Choice of cutting heads and attachments
Autopilot controls (optional extra)
Hydraulic wheel kit (optional extra)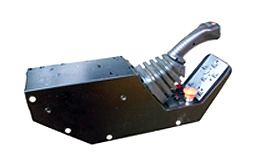 HP2 hydraulic proportional controls
Standard fitting on the TWIGA Orbital is the classic HP2 low pressure oil over oil hydraulic proportional control system. Ergonomically arranged for logical directional movement and based on technology used widely in the construction industry the HP2 offers simultaneous operation for all services in one convenient package.
Defined by a reliability proven through years of service on the Spearhead Range the HP2 system is the only single lever system you will ever need and will keep you working comfortably long after your competitors.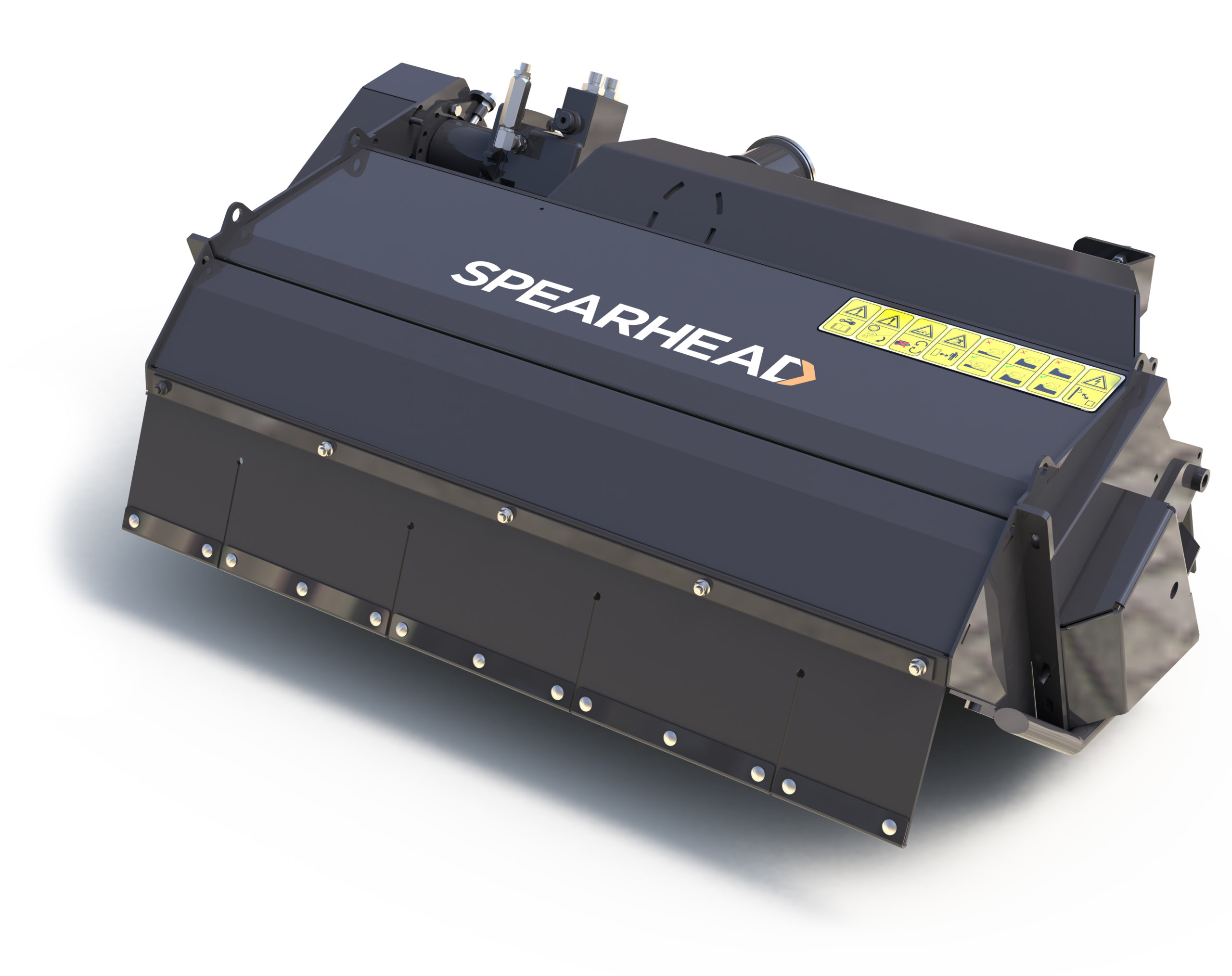 Flailhead
The Twiga Orbital is available with the DP Flailhead which has a 1.2m / 4′ cutting width, belt drive, twin lug rotor and adjustable front hood as standard.


Maximum reach:
6.00m (19ft 8in)
Transport width:
2.40m (7ft 10in)
Oil tank capacity:
230ltr
Piston totally independent hydraulics:
Standard
Road lighting kit:
Standard
Tractor power required**:
120hp
Tractor weight required**:
4500kg
*Dependent on machine specification (including oil, excluding flailhead or attachment)
**Dependent on conditions
Maximum reach:
6.80m (22ft 4in)
Transport width:
2.40m (7ft 10in)
Oil tank capacity:
230ltr
Piston totally independent hydraulics:
Standard
Road lighting kit:
Standard
Tractor power required**:
130hp
Tractor weight required**:
4750kg
*Dependent on machine specification (including oil, excluding flailhead or attachment)
**Dependent on conditions
Maximum reach:
7.20m (23ft 8in)
Transport width:
2.40m (7ft 10in)
Oil tank capacity:
230ltr
Piston totally independent hydraulics:
Standard
Road lighting kit:
Standard
Tractor power required**:
140hp
Tractor weight required**:
5000kg
*Dependent on machine specification (including oil, excluding flailhead or attachment)
**Dependent on conditions
Maximum reach:
8.30m (27ft 3in)
Transport width:
2.40m (7ft 10in)
Oil tank capacity:
230ltr
Piston totally independent hydraulics:
Standard
Road lighting kit:
Standard
Tractor power required**:
150hp
Tractor weight required**:
6000kg
*Dependent on machine specification (including oil, excluding flailhead or attachment)
**Dependent on conditions