Spearhead launch new Quadsaw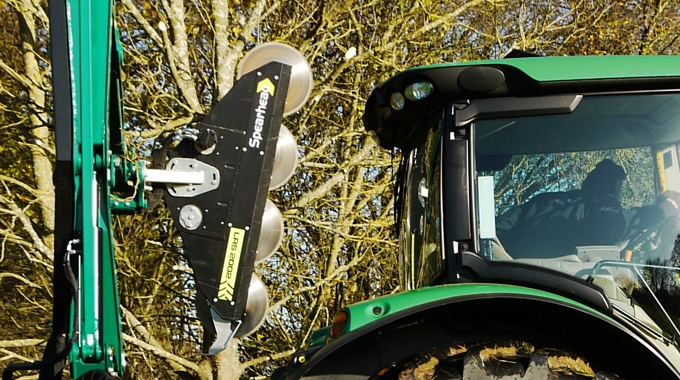 Spearhead's newly developed LRS 2002 Quadsaw has been designed with the professional user in mind. This addition to the already popular Quadsaw range is based on decades of experience in the field and offers improved performance and higher efficiency.
The LRS 2002 has been built with a new PowerDrive transmission system with significantly higher torque which means that there is 30% more power than other Quadsaw models thus higher performance for the end user. In addition to this the LRS 2002 model is 20kg lighter and the chassis is considerably slimmer with the deck now being 50% thinner than other models in the range ensuring that the saw blades can get closer to the branches guaranteeing a perfect cut for both thin twigs and branches up to 16cm.
The Quadsaw range is supplied with a special non shatter Widia toothed blade which has the added benefit of reduced maintenance costs. The saw is easily convertible from left to right hand so all eventualities are covered with this saw head.
For further information on any of the Spearhead product range please contact your area Sales Manager:
Jim Campbell, North of England and Scotland – 07969 845870
Dan Mallard, Western England and Wales – 07831 495774
James Brown, East and South East England – 07866 491623
Mark Bayliss, Export – +44 (0)7817 136992