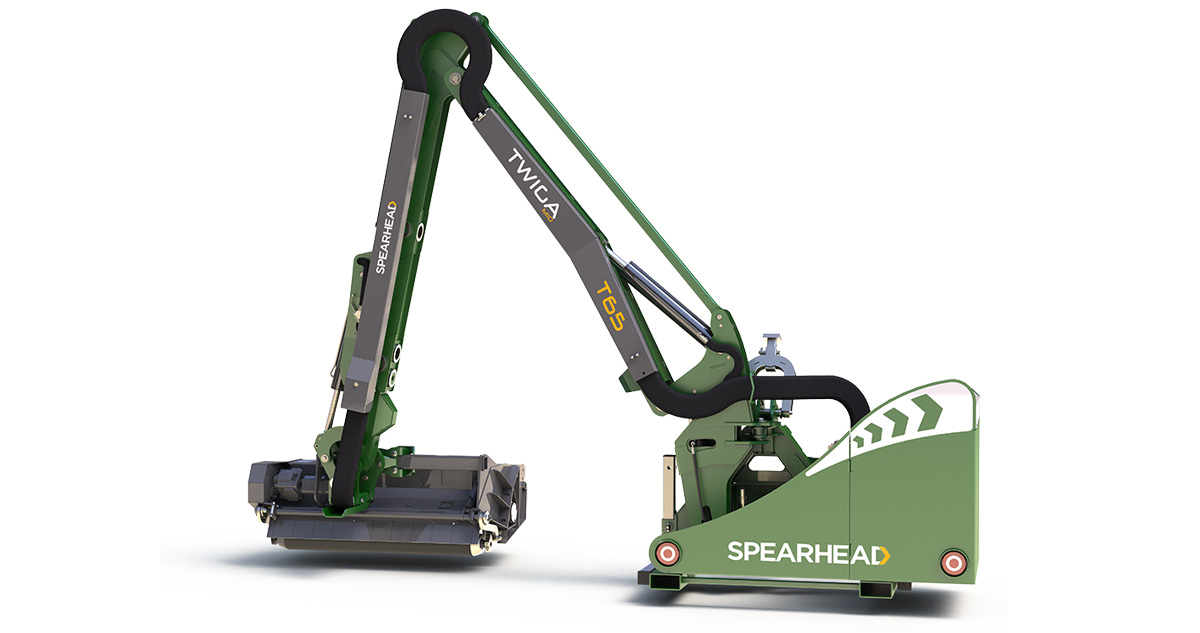 Overview
Combining years of hedgecutter design with the latest technology and a new modern control system, Spearhead's best-selling, Twiga Mid series provides exceptional performance, reliability and ease of operation.
Designed for large scale farmers, contractors and local authorities – the Twiga Mid range offers a host of customisation options and our most advanced reach arm, delivering long term output, robustness and durability which has been proven in a variety of conditions around the world.
Power is delivered by a potent 75hp fully independent hydraulic system favoured by the most demanding of cutting professionals. The machine is available with sideways reach options of 5.5, 6.0, 6.5 and 7.0 metres with rear mounting as standard. With a multitude of attachments to choose from, and available with a quick attach coupling system for ease of exchange, the Twiga Mid series is an action-packed machine which combines power and performance with ease.

Right or left hand build option
Head float kit
Arm float kit
Forward reach kit (S55/S60)
Debris blower kit
Narrow lane bracket
MP1 flailhead (1.2m/1.5m)
MP2 flilhead (1.2m)
PB flailhead (1.2m/1.6m)
HL/HX cutterbar
LRS quadsaw
RC rotary head
GT (heavy duty) rotary head