Multicut 620 mowing in South Africa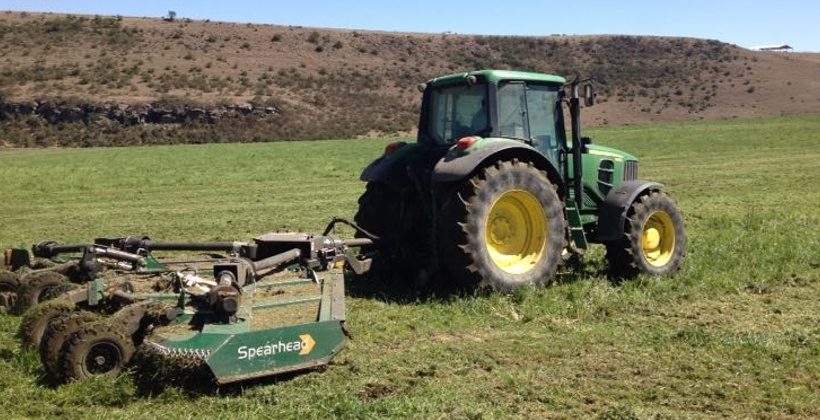 Spearhead Machinery's South African dealer Mooi-Mec CC have recently installed a Multicut 620 on a dairy farm in the Mooi River region. Located in Kwazulu Natal, Mooi-Mec are a new Spearhead dealer who cover the complete wholegoods and parts product ranges.
This Multicut 620 was purchased for its reliability, durability and cutting speed and will be found powering on amongst the cows of the farm topping the pastures. Able to provide a fine mulch action like a flail mower, the Multicut cuts to a standard that's second to none and provides an unbelievable spread of the grass.
The Multicut 620 is Spearhead's most popular model in the rotary mower range and is suitable for working in almost all types on terrain. Mark Bayliss, Spearhead's Export Regional Sales Manager, explained 'encompassing seven models between 1.6m and 8.2m the Multicut range is suitable for not only farmers but also military, airports, racecourses and large plantations worldwide'. Mark continued 'the Multicut 620 features five rotors which ensures it is the best on the market, and with a choice of blade configurations it can be adapted to suit individual customer requirements.'
For further information on any Spearhead products within South Africa please visit Mooi-Mec CC's website website www.mooimec.co.za