Spearhead adds Roberine commercial mowers to its growing portfolio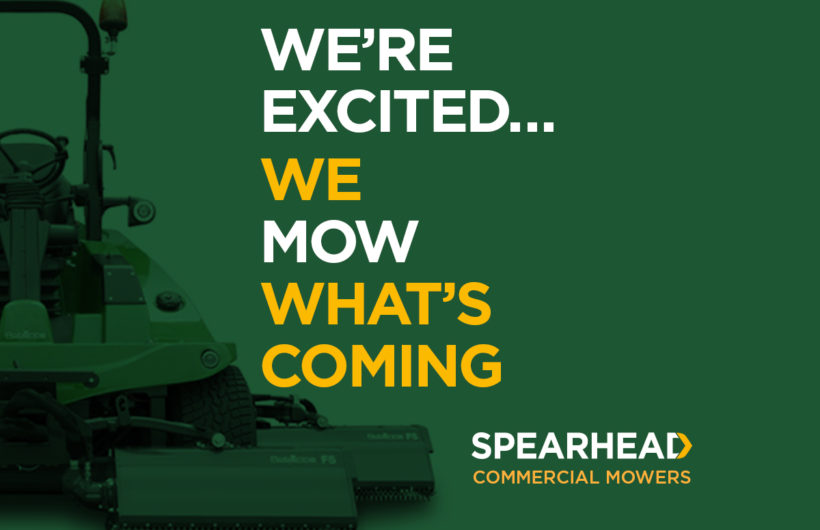 The brand for the management of sports fields, parks and public greenery since 1951.
Spearhead is proud to align in a partnership with sister company Roberine in the promotion and sale of their range of premium commercial mowers throughout the UK and Ireland. 
With the renewed Roberine 302 series, these well-regarded machines have benefited from serious modernization. As a result; as a professional, you always mow at the highest level whether you choose a flail or cylinder type cutting head.
The Roberine F302 and R302 are the results of years of experience in developing and building mowers. You will experience this craftsmanship as seen as you sit in the seat.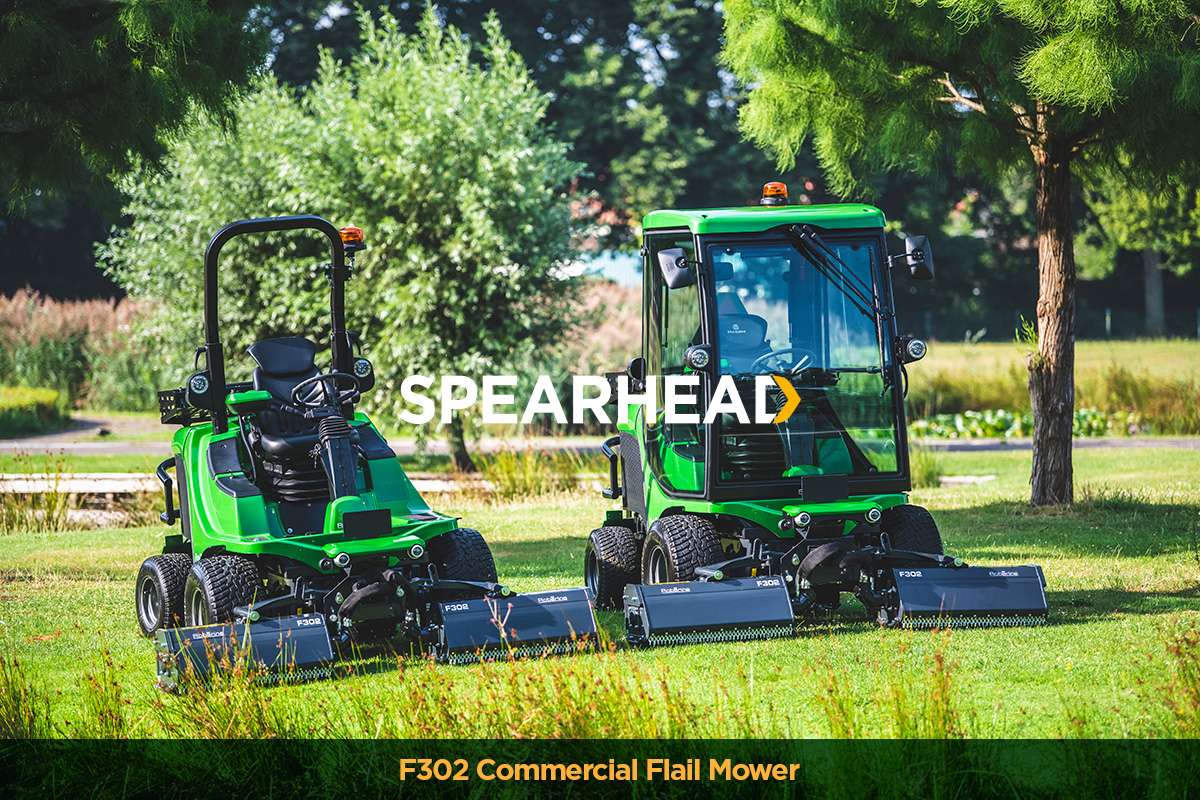 Spearhead Roberine Commercial Flail Mower
In the development of the 302 series, the engineers used the latest insights in drive and engine technology. The automotive drive, in combination with continuous 4WD, not only ensures ease of use but also maximum grip on tricky terrain. The robust rear axle is contour-following, and that means a lot of stability, and by using cruise control with the added memory function, you can mow as efficiently as possible.
The F302 has a new flail with an optimised shape to achieve a perfect mowing pattern. The Roberine F302 can be used universally: from park to sports field, roadside to waterfront and as a result, the machine has a short payback time.
The renewed 302 Series incorporates the following additional benefits:
The latest Stage 5 diesel engine

Market-leading robust construction

Maximum comfort with air seat as standard

Reinforced, high-strength support arms to carry the mowing units

Automotive driving, including idle speed when stationary

Market-leading fuel efficiency of approx. 3.5 l/h

24-hour service support via dealer login

Standard reversible fan for a full day of optimal mowing
Please contact us to arrange a local demo today:
enquiries@spearheadmachinery.com
Spearhead F302 Commercial Mower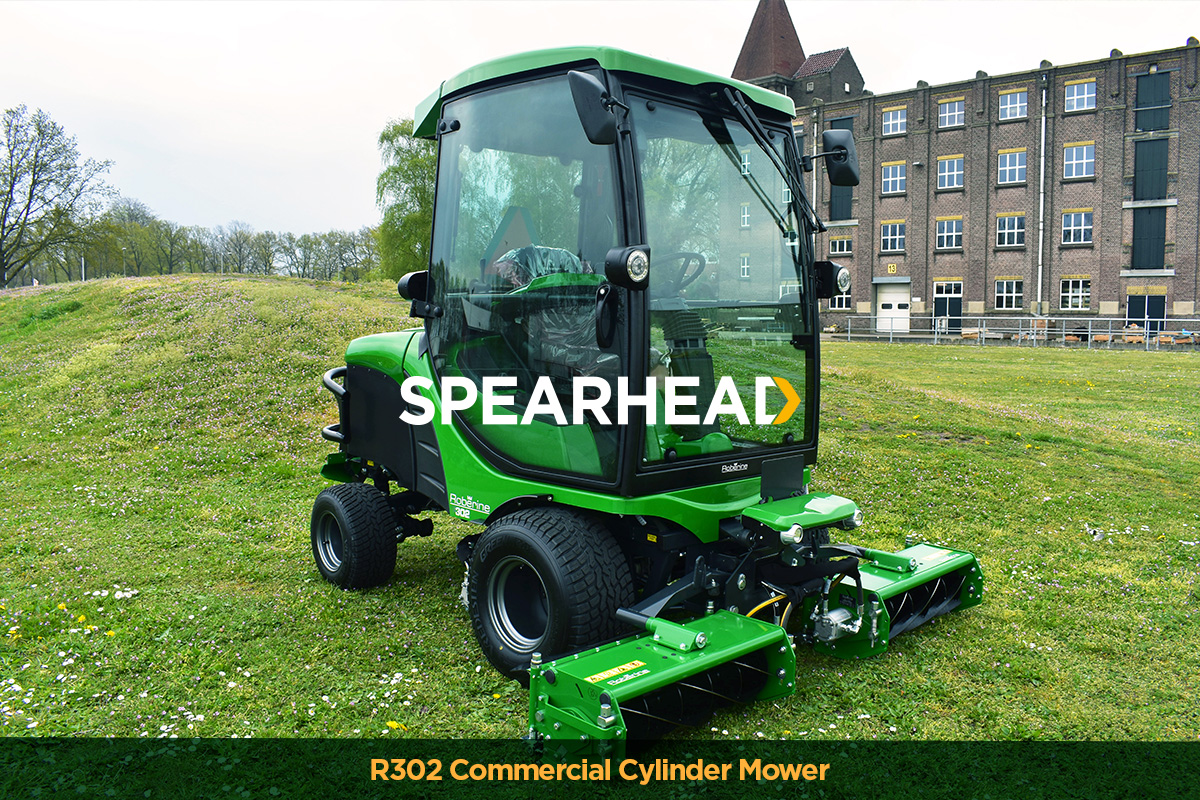 MOWING TO THE HIGHEST STANDARD WITH THE NEW 5 SERIES
The choice is yours:
F5 flail mower or R5 cylinder mower

With or without comfort cab

Varying transport widths

Cutting width of 75 to 345 cm
 The F5 and R5, 5 gang mower are a Roberine exclusive providing true wide area mowing with an efficient and clean finish. In short, it really is the market-leading wide area commercial ride-on.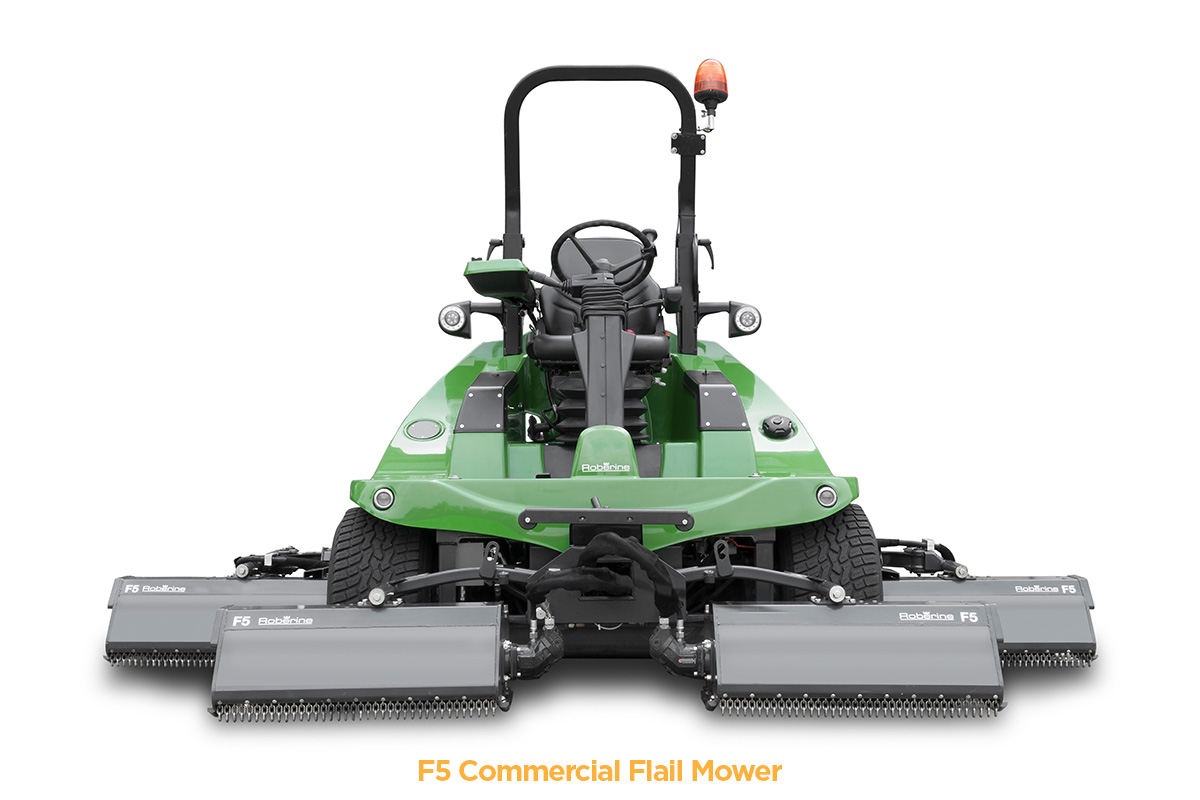 The Roberine F5 is an all-rounder.
The flail mower has a robust flail unit, with an effective design for perfect mowing results. The Roberine F5 can be used for a wide range of purposes, including parks, sports fields, grass verges and riverbanks.
The latest insights into drive and engine technology were considered when developing the 5 series. The combination between hydrostatic drive and permanent 4WD maximizes grip on all surfaces. The robust rear axle follows ground contours and thus offers a lot of stability. The electronic weight transfer system helps to realize better results on soft verges. Roberine offers much more than just perfect mowing results, it also features an attractive price tag.
Hydrostatic 4-wheel drive

Very low fuel consumption

Low maintenance costs

Perfect price/quality ratio
The Roberine R5 Commercial Cylinder Mower (below) is equipped with top-quality Jumbo cages.
As this new partnership progresses further developments are expected.
Please contact us to arrange a local demo today:
enquiries@spearheadmachinery.com