25 years of Spearhead Rotary Mowers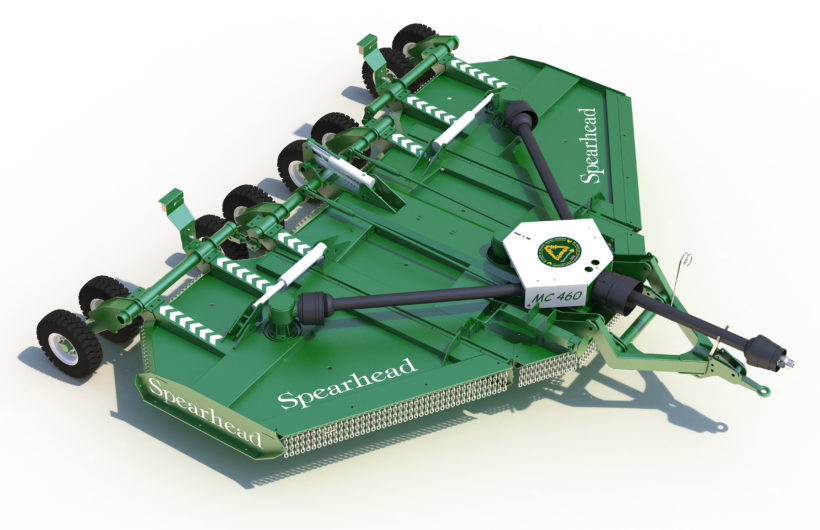 The thing about successful products is that you only find out if they can be categorised as such at a much later date.
Twenty-five years after Spearhead Machinery blazed a trail in the wide area mowing and slashing sector with the GS400, the MULTICUT 460 continues to raise standards to previously unknown heights.
In celebration of this, a limited edition version of the MULTICUT 460 will be unveiled in the UK at LAMMA 2016.
The need will always be there for grass and other types of vegetation to be cut, and it is a synergy with nature that has helped Spearhead achieve its position as Europe's market leading producer of Flex-Wing Rotary Mowers. Playing a massive part in this success over the past two and a half decades has been the stalwart in the Spearhead range, the best-selling MULTICUT 460.
Born out of a desire to mow wider areas in association with the European Community's move towards set-aside mowing, and based on machines being imported from the USA, Spearhead set out to establish a product more robust and far advanced in quality and innovation than those of its competitors. What has evolved since is testament to the impact that this machine has had not only in the area of agriculture but in other fields where vegetation must be maintained including airports and military bases.
As a celebration of its rich heritage and to mark 25 years of folding rotary mowers, Spearhead is launching a strictly limited edition of twenty MULTICUT 460 machines featuring a unique colour scheme in tribute to those early pioneering machines.
Moving into a new generation the limited edition MULTICUT 460 lives up to its own pedigree and makes a further contribution to Spearhead's modern and progressive image.