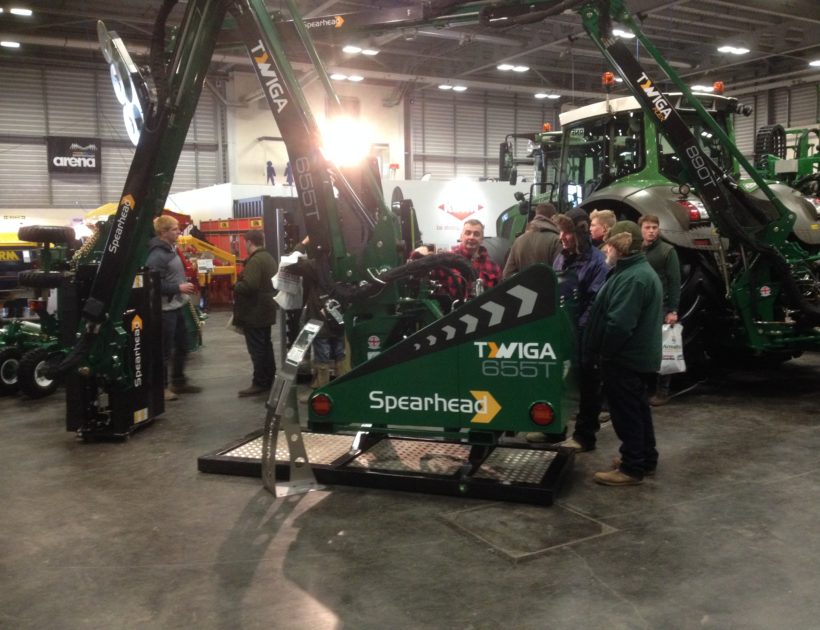 Showcasing the impressive Twiga Flex 890T and the new Limited Edition Multicut 460 at LAMMA was always going to mean a busy two days for the sales team.
In addition to these two headlining machines, Spearhead had on display a wide range of other machines to highlight their product range and to remind show visitors why Spearhead are true Green Area Maintenance Specialists.
Machines on display included:
• Twiga Flex 890T
• Multicut 460 Limited Edition
• Stubble Master 500
• Q2500HD
• Twiga 655T
• Twiga 470
• Quadsaw LRS 2002
• Cutterbar HX 170
• Hedgecutter HC 130
Spearhead's UK Sales Manager, James Brown commented; 'We had a great amount of interest in all our products on display over the two days with a good level of enquiries from both new and old customers alike'.
For further information on any of the Spearhead product range please contact your area Sales Manager:
Jim Campbell, North of England and Scotland – 07969 845870
Dan Mallard, Western England and Wales – 07831 495774
James Brown, East and South East England – 07866 491623
Mark Bayliss, Export – +44 (0)7817 136992