A Warm Warwickshire Welcome!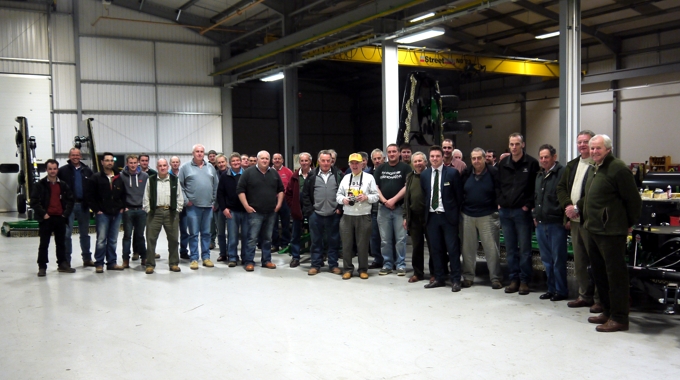 Spearhead recently opened its doors to members of the Warwickshire Machinery Club, providing the opportunity to learn of the company's most recent developments and future plans whilst also gaining them access to the Salford Priors Manufacturing facility where they were able to see a selection of Spearhead machines in construction.
The evening was hosted by Daniel Mallard, Spearhead Area Sales Manager for the Central and South Western region who stated; "We were extremely pleased to welcome the Warwickshire Machinery Club to Salford Priors. It is the first time that we have hosted such an event since the major construction works that have taken place on site so it was fantastic for the visitors to see the level of change that has been undertaken".
Chris Derbyshire, who operates a Multicut 460 and attended the event said; "it was fantastic to see the level of investment that has been made here in recent times. It is clear to see that the Spearhead brand really is growing in stature. Dan shared with us a number of the future plans and we even got to get a good look around one of the new Self Propelled units".
Spearhead Director of Sales and Marketing; Antony Prince who also attended the event commented; "it is great when we get the opportunity to welcome so many people who are quite obviously enthusiastic about the brand, many of them owning Spearhead equipment themselves. Not only does it provide us with the chance to show off our new products, it very importantly affords us the time to gain valuable feedback which is critical in helping us to develop as a company."
For further information on Spearhead's facility tours or details on how you can organise a group visit please contact Director of Sales and Marketing, Antony Prince on aprince@spearheadmachinery.com