Sales Supremo to Strengthen German Support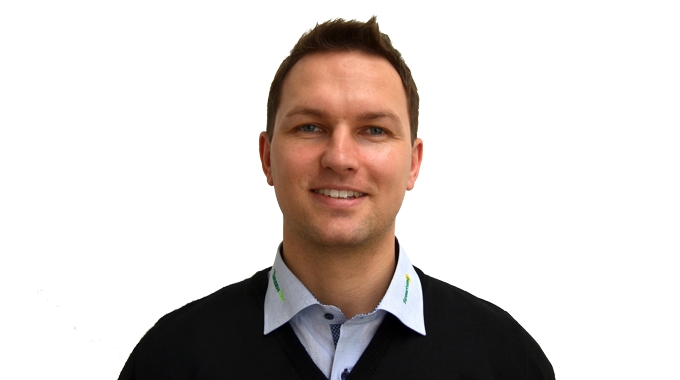 Spearhead's Central European distributor, Green-tec A/S has intensified sales support in its key German territory with the addition of Sebastian Scheer.
Sebastian joins the company as German Sales Manager; and since February he has been actively making contact and forging relationships with Spearhead's thriving German dealer network.
The 29 year old engineer already knows the Spearhead product range well, having previously worked for Spearhead and Green-tec's Bavarian partner Farmtec. This experience coupled with his wider knowledge of the agricultural machinery industry has allowed him to quickly become acquainted with his new responsibilities at Green-tec A/S.
Green-tec A/S Sales Director, John Christensen advised; "The appointment of Sebastian is key to developing our German business even further. We have an exciting program of new products pouring out of Spearhead at this moment in time and we are also in an Agritechnica year so the timing has been perfect."
Director of Sales and Marketing at Spearhead, Antony Prince said; "The German market has traditionally been one that has performed well for Spearhead, we are delighted that Green-tec A/S are investing further in sales support and service in this key territory"