SPEARHEAD ANNOUNCES NEW GERMAN REPRESENTATION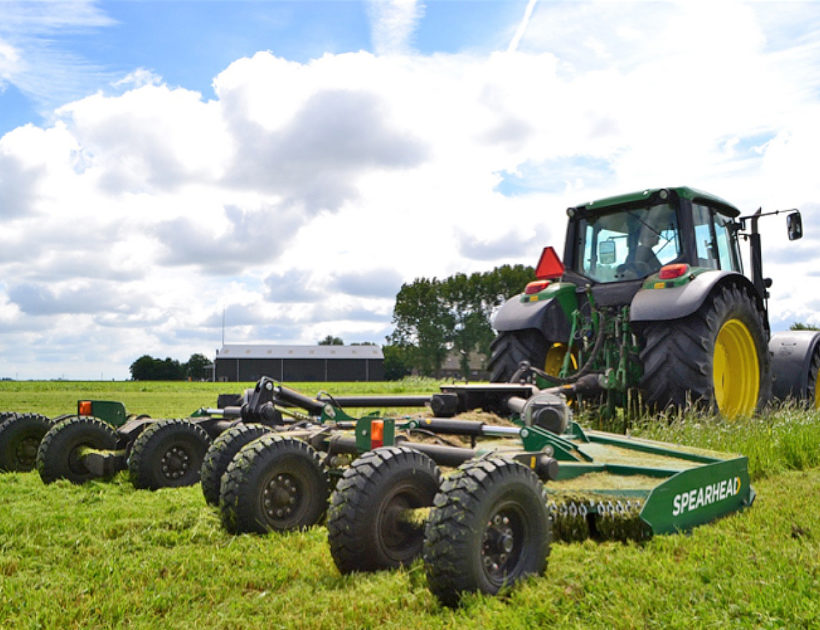 In a strategic move to enhance its presence in the professional vegetation maintenance sector in Germany, Spearhead Machinery Ltd has announced the appointment of specialist distribution company Dabekausen as its new partner.
Dabekausen specialise in the sale, marketing and after sales support of some of Europe's best known vegetation maintenance machinery brands therefore providing the infrastructure and expertise to allow Spearhead to further prosper in an ever competitive market sector.
Jeroen Huijsmans, General Manager at Dabekausen commented; "Spearhead is one of the most respected and established brands in the German market place and has been marketed successfully here in the past. It is a product range we have long admired as a market leader".
Director of Sales and Marketing at Spearhead, Antony Prince suggested; "aligning with Dabekausen ensures that our brand is represented and supported in the market place by a company that is dedicated in our field of vegetation control equipment, there are many synergies that this new partnership provides us with".
Spearhead Machinery Ltd designs and manufactures Europe's largest and most professional range of rotary mowing equipment and is notable as a trailblazer in the field of Stubble Management.
In addition the company also manufactures its own extensive range of professional flail and communal mowing equipment which has a strong following in the German market.
Huijsmans added; "Spearhead has been present in Germany for more than 25 years and has supplied it's famous Multicut and Stubble Master Rotary Cutter ranges to many different customers including airports, farmers and the military, we will be ensuring that these established customers know exactly where to look for quality service and support".
Renowned for innovation, Spearhead is a farmer founded company and exports its product range globally with a particular following in military and aviation operations, owing to its robust nature.
Commenting; Prince said; "the appointment of Dabekausen represents an opportunity for Spearhead to further expand and support its customer base in Germany. We are pleased to have established this new partnership and look forward to building on our rich heritage in the German market."
For further information on the Spearhead product range contact Dabekausen Germany on
0049-241-9432-8920. For the Netherlands and Belgium: 0031-475-487021
For further information and hi-resolution images contact:
Antony Prince,
Director of Sales & Marketing
Spearhead Machinery Ltd
Tel: +44 7891 546216
Email : aprince@spearheadmachinery.com