The Propilot Electric Proportional Control System. Power and control.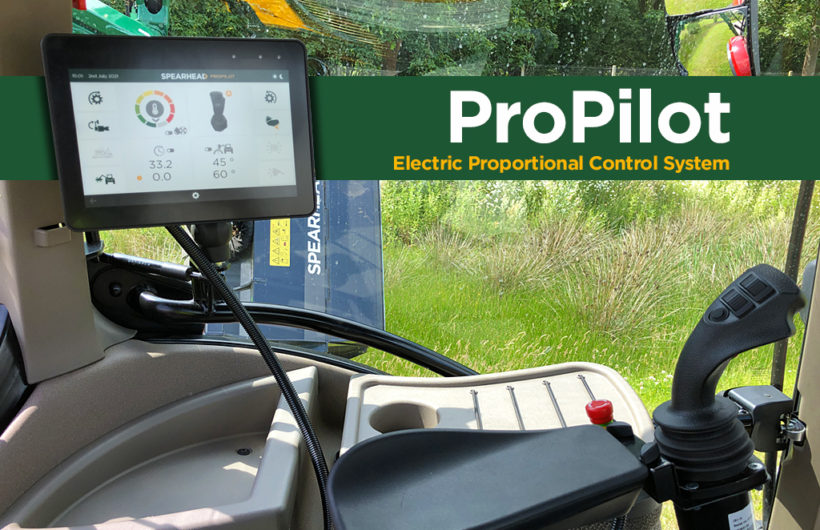 With the Spearhead TWIGA Flex and Propilot Electric Proportional Control System, you get both power and control in a winning combination.
The TWIGA has been, designed from the ground up, specifically for professional operators requiring the most power, performance and productivity – delivering improved finish and cost-effectiveness, in their daily operations.
Our flagship Twiga Flex – coupled with the Propilot Electric Proportional Control System provides the most versatile and high output machine on the market meaning you get more done and more efficiently.

Versatility is key with the TWIGA
And we've fully loaded it:
✅ Reaches between 5.8m and 8.9m
✅ A variable and rearward reach geometry
✅ 70 centimetre offset slew pivot.
✅ Can be front or rear-mounted and reverse driven
✅ Spearhead's 'Rotorflex' head rotation for a diverse range of attachments
✅ Propilot Electric Proportional Control System

Handing the control to you
All of this combined and controlled through Spearhead's 85hp fully independent system and Propilot System creates the ultimate in user control, comfort and visibility for the most demanding of working eventualities.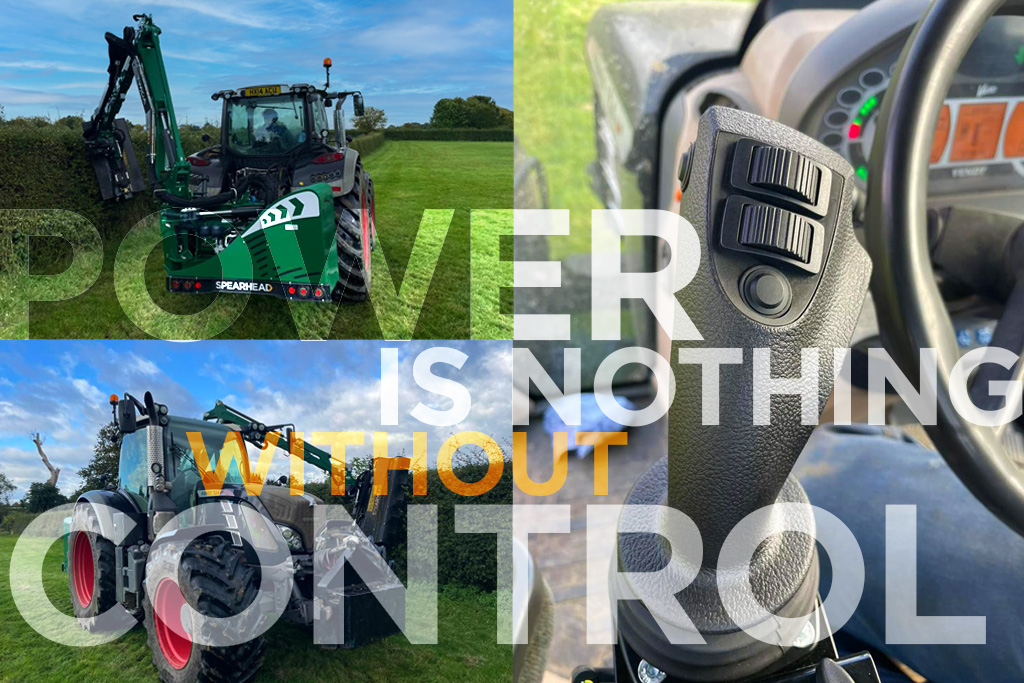 Our range-topping Propilot Electric Proportional Control System improves safety in your work by putting you in total control with:
✅ 10" colour touch screen
✅ Fully electric proportional CAN bus controls
✅ Integrated ambient light sensor for automatically adjusting brightness to lighting conditions
✅ Water-resistant screen allowing for multitouch while wearing gloves
✅ Customisable joystick layout
✅ Fully operator customisable arm speeds
✅ Oil temperature gauge with oil cooler indicator
✅ Rotor hour log with ability to create job reports for automatic and customisable business reporting
✅ Servicing alerts
✅ Proportional rotor soft start
✅ Autolevel – which automatically monitors the angle of the head or allows the system to automatically maintain a set angle at all times
✅ Autopilot E – a new optional electronic version of the famous Autopilot high-speed verge mowing system with variable pressure settings.

Expanding the range
Though the ProPilot System It is currently only available on the Twiga Pro, Twiga Flex and Twiga Orbital Series, but is planned to be available on the Twiga Mid from 2022 – look out for more news on this here and our usual social media channels.
The Spearhead TWIGA FLEX is your perfect business partner for:
✅ Agriculture  ✅ Amenity  ✅ Airfield  ✅Highways 
Find out everything you need to know about the class-leading Spearhead Twiga Flex:
https://www.spearheadmachinery.com/machinery-category/reach-mowers/